Get a free estimate today!
Best Deck designs in Austin, Tx.
We are an Austin deck builder that is certified to provide all deck building services such as deck design, deck construction, deck replacement, and deck staining. For deck replacement services we can quickly demolish your old deck and replace it with a new modern deck using better materials such as vinyl and composite or hardwood.
Our deck building process is quality and customer oriented all through. For deck designs we have experienced and passionate designers that will take you through deck designs. The designing is done after a visit to the project site area. The designers will work with you also to produce any designs you might envision.
With our professionals, you get invaluable advice on the best designs for your space. They know what will work well for your space and what will not. After the design is done and you are happy with it, then deck construction starts in earnest. We use high quality wood to build the decks so the end product is nothing but the very best.
We work quickly so that you can regain normalcy and enjoy your deck in the shortest time possible. When at the site we work neatly so we are never on your way. You will be able to continue with your normal life like the construction isn't even going on. These and many more reasons explain why most of our customers consider us the best deck builders in Austin.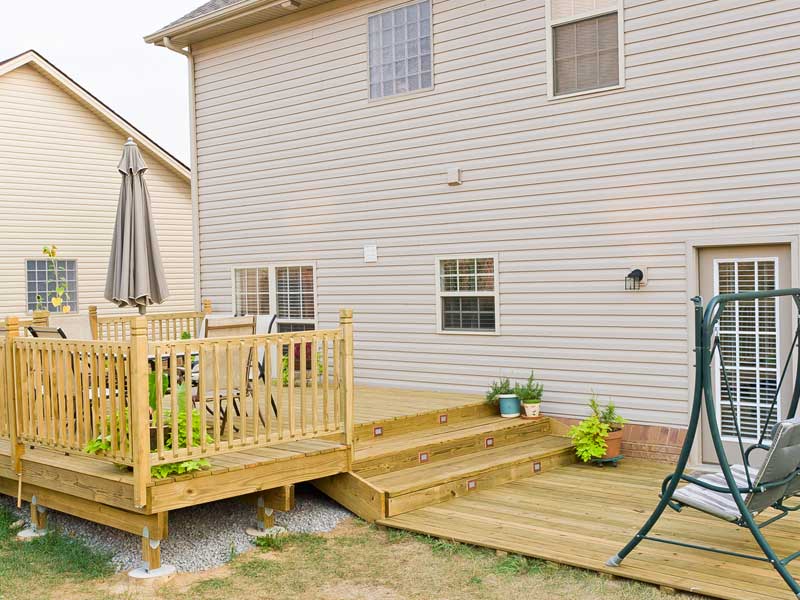 Best Austin, Texas,  Deck Builder
Our decks speak on our behalf. The quality of work we give to our customers goes a long way to bringing us more customers. We continue to receive compliments many years down the line from customers still enjoying our quality decks.
Most of the work we get comes from word of mouth which gives us a lot of pride in what we do. It is this realization that has enabled us to continue providing unparalleled service for our customers knowing that it's only quality work that gets us to the top.
To enhance affordability all our decks are custom made to meet your specifications, needs, preference and budget. We strive to understand exactly what you dream of and make it a reality. We also look at your space and advice you on the most appropriate deck design to get the most of the space that you have.
For all your Austin deck building services contact us today and we will be glad to help you. If you think you have a challenging topography to deal with you can be sure we will help you get the very best of the available land.
We can build decks to make use of the available land. For us, there is not a project that is too big or too small. No project is too complicated or too simple. We approach all our projects with the integrity and seriousness required to produce the best. Call on us today to turn your dreams into reality.
Ready To Start Work On Your Next Project